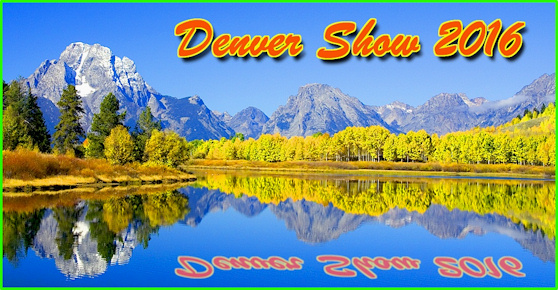 The Denver 2016 Mineral Showrooms

* Re-Updated January 1st, 2018 *
MIN#Denver2016-81 Sold!
RARE!! Brilliant Diamond attached to Kimberlite matrix from South Africa!
Matrix Diamond specimens from South Africa are extremely rare in that most Diamonds are found free
of their matrix. I've only seen two or three matrix specimens in the past 20 years and this crystal represents
the largest. It measures .7 cm in size and approximately 1.2 carats. It displays an intense, white brilliance
through very crystalline surfaces. As is typical for the locality, the Diamond surfaces are covered with multiple
secondary crystal faces, imparting a dazzling light reflectivity that shines like a spotlight under case lighting.
From the De Beers Mine, Kimberley, Francis Baard District, Northern Cape Province, South Africa.
Measures 4.3 cm by 4.5 cm by 2.6 cm in total size.
Price $14,500
MIN#Denver2016-83 NEW!
Large, gemmy Brazilianite crystal!
This is a gorgeous gem and one of the largest Brazilianite crystals from
the show. It's perfectly terminated at top and has a complex termination at
the bottom where it terminated against a matrix host. Very glassy and lustrous!
From Conselheiro Pena Pegmatite District, Doce Valley, Minas Gerais, Brazil.
Measures 3.1 cm by 4.3 cm by 3.5 cm in total size.
Ex. Webb Mineral Collection
Price $2850
MIN#Denver2016-85 NEW!
Pretty specimen featuring green Opal v. Hyalite draped across Smoky Quartz crystals!
Not something one sees very often from Erongo Mountain, the tips are in excellent shape.
Hyalite Opal is reknown for its strong fluorescence and this specimen does not disappoint.
From Erongo Mountain, Erongo Region, Namibia.
Measures 4 cm by 6.1 cm by 4.8 cm in total size.
Ex. Bahmann Mineral Collection
Price $985
MIN#Denver2016-86 NEW!
Large, lustrous crystal of Acanthite ps after Argentite!
We acquired a collection of this very large, super lustrous Acanthite crystals while in Denver
and they are quite the sight to see. Most if not all display some hoppering indicating a very quick
formation as the Acanthite pseudomorphed the higher temperature Argentite. Exceptional crystal!
From Fresnillo de Gonzalez Echeverria (Fresnillo), Mun. de Fresnillo, Zacatecas, Mexico.
Measures 3.7 cm by 2.8 cm by 2.3 cm in total size.
Price $2500
MIN#Denver2016-87 NEW!
Gorgeous crystals of deep golden-brown Smoky Quartz along a Microcline crystal on Albite!
This is from a locality I haven't seen before, Strzegom, Poland. The Smoky Quartz crystals are
a deep golden-brown color with gemmy interiors beneath glassy-lustrous surfaces. About half a
dozen Smoky crystals are in this cluster, all of which are terminated. Alongside the Smoky Quartz
on the left edge is a 3.5 cm absolutely pristine Microcline crystal! Both sit atop white Albite matrix.
From Strzegom (Striegau), Świdnica District, Strzegom-Sobótka Massif, Lower Silesia, Poland.
Measures 8 cm by 7.2 cm by 5.2 cm in total size.
Price $985
MIN#Denver2016-90 NEW!
Scarcer specimen of Quartz var. Amethyst crystals in cluster!
These crystals are all perfectly terminated and glassy and a strong lustrous flash
when the specimen is rotated. There are over a dozen in total, with the largest crystal
measuring 3.2 cm in size. This is the first Amethyst I've had from this locality in years.
From the Kingston Range, San Bernardino County, California.
Measures 10.6 cm by 8.3 cm by 10 cm in total size.
Comes with a custom made display base
Price $1250
MIN#Denver2016-91 NEW!
Tremendous plate featuring fine dendrites of Native Silver with Acanthite and Safflorite accenting!
This is a wonderful display piece from the classic Cobalt Mining District and is literally covered from one
end to the other with large dendritic structures of Native Silver. A peppering of grey Safflorite covers much of the
dendrites as does Acanthite drusy. This is incredible rich specimen and the display is beautifully presented atop white
Calcite covered surface. Much more impressive in person due to the difficulty of photographing sparkling surfaces.
From the Castle Mine, Haultain Township, Cobalt-Gowganda Region, Timiskaming District, Ontario, Canada.
Measures 10.2 cm by 12.5 cm by 3.9 cm in total size.
Ex. Bishop Mineral Collection
Price $3500
MIN#Denver2016-92 NEW!
Great looking arrangement of orange Selenite crystals in cluster!
These beautiful specimens come from a small salt lake just to the west of the small
town of Chinkapook. This is one of the prettier specimens I've seen recently and the
crystals are well terminated and super glassy with translucency. In excellent condition.
From Chinkapook Lake, Towan Plains Faunal Reserve, near Chinkapook, Victoria, Australia.
Measures 7.4 cm by 7.7 cm by 7.2 cm in total size.
Price $750
MIN#Denver2016-93 NEW!
Brilliant surfaces highlight this plate featuring large cubic Galena crystals with Galena octahedrons on Dolostone!
The large Galenas at top sit atop the edge of the plate and display full crystal faces on both sides of the plate. The
largest cube measures over 5 cm in size. Galena octahedrons cover both sides of the Dolostone matrix with a
scattering of golden Chalcopyrite crystals. In excellent condition with lots of brilliance and luster on both sides.
From the Sweetwater Mine, Ellington, Viburnum Trend District, Reynolds County, Missouri.
Measures 11.5 cm by 10 cm by 5.4 cm in total size.
Ex. Kimball Goddard Mineral Collection
Price $1850
MIN#Denver2016-95 NEW!
Great combination specimen of Calcite crystals with yellow Barite on Sphalerite!
Great looking specimen featuring a large vertical Calcite crystal along the far left edge
with dozens of yellow Barite tabs draping over the center portion of the matrix. A second Calcite
lays horizontally along the base of the specimen. Both are terminated. In excellent condition.
From the Denton Mine, Hardin County, Illinois.
Measures 5.5 cm by 6.9 cm by 4.2 cm in total size.
Ex. Tom Wiesner, Brown Mineral Collections
Price $585
- LINKS TO THE DENVER 2016 SHOWROOMS -
HOME | EXCEPTIONAL MINERALS | MINERAL AUCTION | SPECIMENS FROM PAST SHOWS | CONTACT US